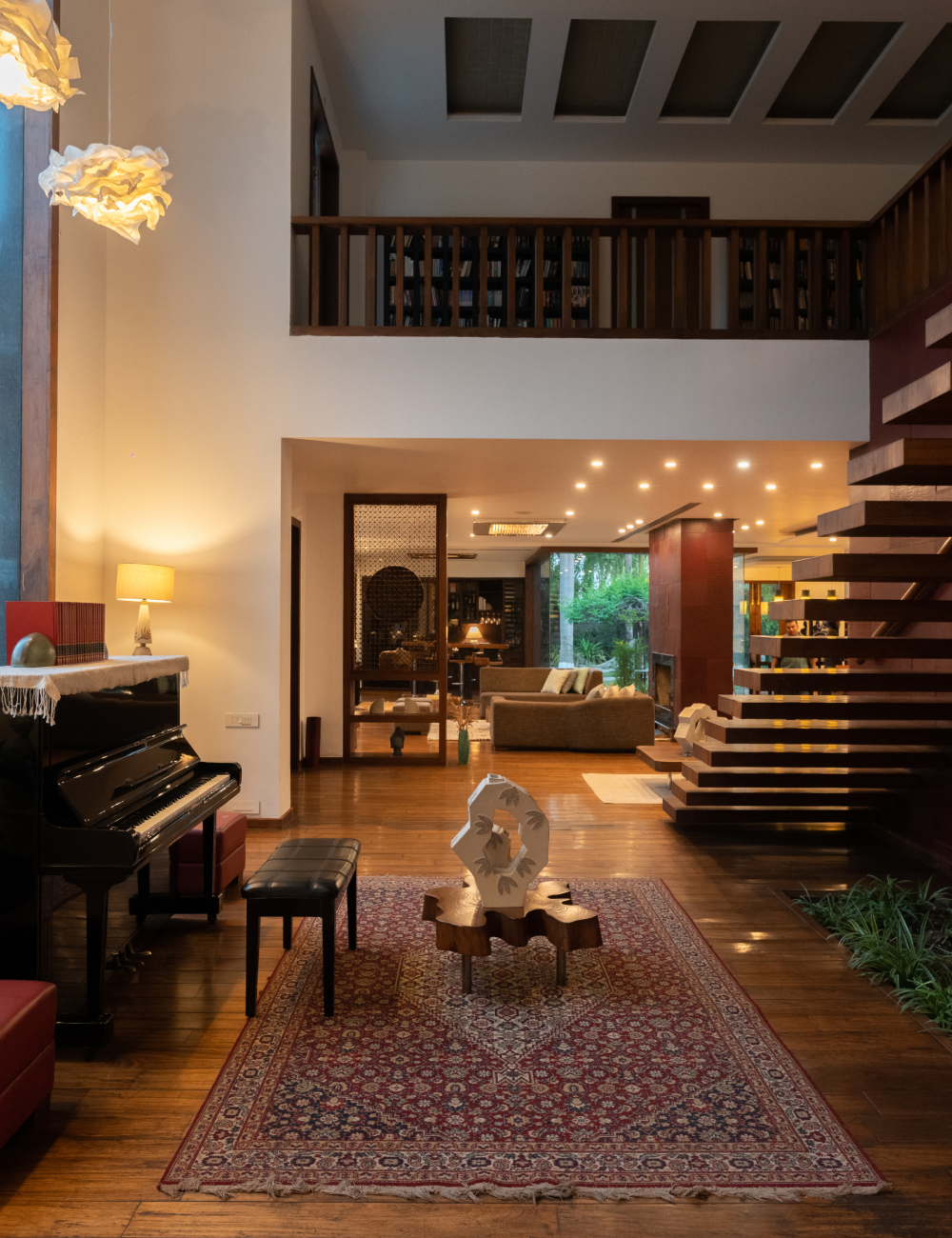 12 years ago we designed and built Aura as a private residence, to enjoy a secluded and blissful life on a farm not too far from Chandigarh.
Today, we open our home to you for a peaceful experience away from your busy life. Come, be with us.
The residence is well-lit, tastefully done, and rustic. Enjoy the curation of art, ceramics, lights, and living spaces put together with love and soul. We want you to enjoy this space as your own.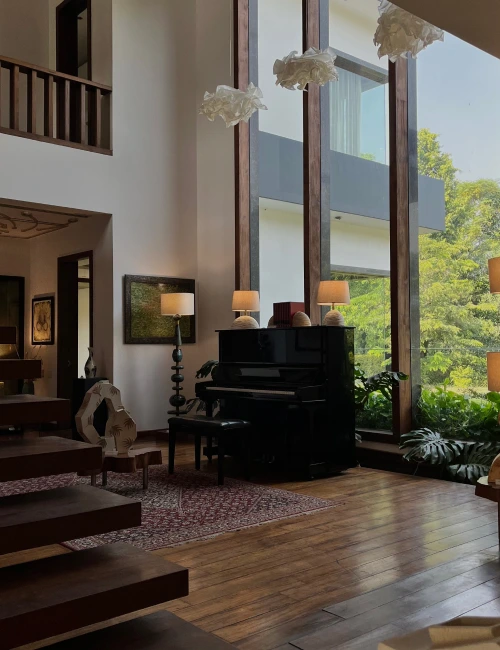 A private double occupancy bedroom with two large picture windows and a beautiful garden view. Mysterious, magical, and elegant, the Phoenix room makes for the perfect room for your time off.
Blissful, Private & Secluded
A private double occupancy bedroom with a large picture window and a stunning pool view. Calming and nostalgic, the Kipling room is best suited to creatives and writers.
The perfect cool-off for the hot summer months. Our infinity pool is open to our guests to use and enjoy. Grab a book & some beer and find yourself by the pool side.
Evenings are spent by the fire in the winters over wine & cheese. One of our favorite parts of hosting people at Aura is spending a soulful evening exchanging stories and getting to know them better.
We love to indulge our guests in a pottery experience at the Aura Pottery studio. A short workshop/introduction to ceramics can be conducted by our studio instructor in our fully equipped pottery studio.
Meals at Aura are home cooked, simple, nutritious and delicious. We use as many ingredients and produce from our organic kitchen garden and orchard as possible. Our organic kitchen garden is a treat for the senses. With over 25 different herbs, get a taste of the flavours that go into your homecooked, organic meals.
Pets at Aura complete life here. Spend time with our adorable dogs throughout your visit. Fifi, Bosch, Bono & Ella are great companions for walks and time spent in the gardens, on the hammocks, or in the studio.
Sprawled over 3 acres, Aura offers beautiful outdoor spaces for you to enjoy. A walking path around the entire periphery of the property takes you through our fruit orchard, organic kitchen garden, ponds, potters villa and the meditation circle. A great spot for picnics and catching some hammock time.
Andy & Anya – residents of Aura Life and your hosts. Andy, chief storyteller and creative head. Anya, head gardener and experience curator. We look forward to spending time with you during your stay in our beautiful home of the past decade.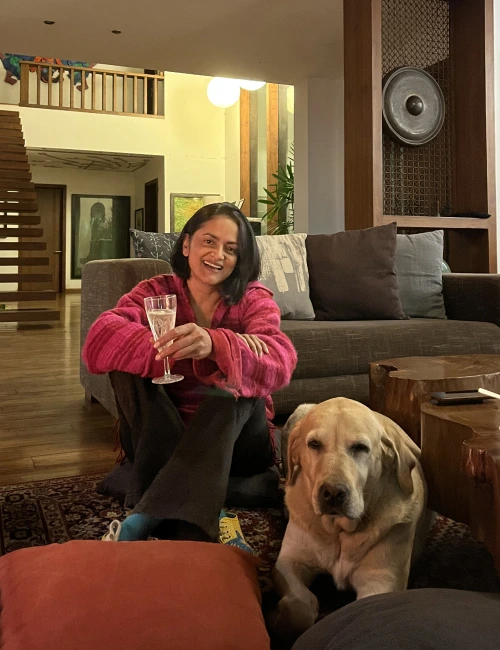 "Hands down the best weekend getaway"
"If there's one place you should go to unwind, it's Aura Life"
"Been frequenting Aura for years and there's nothing you wont love"
"What a beautiful, cozy & sustainable place"